Log Ind
Ny kunde? Opret bruger
her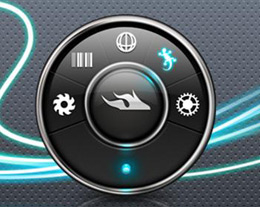 Drivve Image
Drivve Image is a suite of powerful software tools that was developed for Sharp OSA (Open Systems Architecture)-enabled MFPs to eliminate time-consuming, error prone manual processes from ordinary office activities, such as scanning, storing, distributing and managing documents. Documents can be scanned in bulk, digitally 'cleaned', annotated, indexed and distributed to any network destination or folder, directly from the MFP, in a matter of moments.
Drivve Image components in brief:
- Scanner Power Tools - for faster smarter scanning with advanced image correction
- Optical Character Recognition - an OCR module with multi-language support for scanning to editable, searchable file formats (Option for Scanner Power Tools)
- Bar Code Module - automatically recognises more than 20 industry standard bar code types (Option for Scanner Power Tools)
- Database Connector - for integrated connection between Sharp MFP and your corporate database
- Exchange/Fax Connector - integrates with Microsoft Exchange and fax servers for single step scan-and-fax or scan-and-email to anyone in your address book
- SharePoint Connector - gives you a simple but powerful way to scan documents directly from your Sharp MFP to Microsoft SharePoint services.


Suite of powerful scanning software tools
Eliminate time-consuming and error prone manual processes
Browse to any folder on your network from the MFP
Print common office documents directly from the MFP
Integrate seamlessly with email and database systems